The benefits of using professional prepress and typesetting services are numerous. One of the most important benefits is that these services ensure high-quality printing. Professional prepress and typesetting companies have the expertise and equipment needed to produce high-quality prints that meet industry standards.
They can also help to identify potential printing problems, such as color inconsistencies or resolution issues before they become major issues. Another benefit of using professional prepress and typesetting services is that they can help to streamline production processes. By working with a professional company, businesses can ensure that their printed materials are produced efficiently and on time. This can be especially important for large projects or tight deadlines. In addition to these benefits, professional prepress and typesetting services can also offer design advice and creative input. They can help businesses to create visually appealing printed materials that effectively communicate their message to their target audience. Overall, the use of professional prepress and typesetting services is essential for businesses looking to produce high-quality printed materials efficiently and effectively. Not using professional prepress and typesetting services can lead to several potential risks and drawbacks. One of the most significant risks is errors in design or layout that can result in costly reprints or delays in production.
The process of printing can be difficult and time-consuming. There are many things to take into account when setting up files for printing, from selecting the proper paper stock to guaranteeing accurate color representation. File preparation services can help with that. By ensuring that files are properly set up for printing, these services contribute to the streamlining of the printing process, saving time and resources for both publishers and printers. In this blog post, we'll discuss the advantages of file preparation services and how they can improve the productivity of your printing operation.
What are File Preparation Services?
An example of a prepress service is file preparation, which focuses on setting up digital files for printing. These services may involve a variety of jobs, including:
File formatting: By setting margins, bleeds, and crop marks, file preparation services may make sure that your files are prepared correctly for printing.
Image editing: To ensure that images are print-ready, file preparation services can edit them, modifying color tones and resolution.
Color management: A key component of printing is color management, and file preparation services may help guarantee that your colors are faithfully reproduced in the printed product.
Proofing: Lastly, file preparation providers may offer a copy of the final file as proof, enabling you to evaluate it before printing.
Benefits of File Preparation Services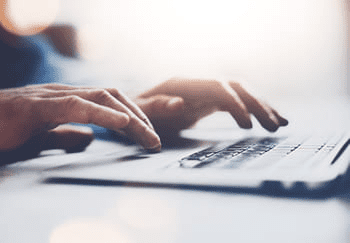 Enhanced Efficiency: By streamlining the printing process, file preparation services can help publishers and printers save time and money. Publishers can concentrate on other elements of the publication process, such as content generation and marketing, by outsourcing file preparation activities.
High-Quality Printing: By ensuring that your files are correctly formatted and optimized for printing, professional file preparation services can assist produce printed products of the highest quality.
Cost-Effective: For small publishers or writers who self-publish, and do not have the funds to invest in pricey printing equipment, outsourcing file preparation services can be a viable choice.
Access to Expertise: Qualified file preparation services possess the knowledge and skills necessary to make sure that your files, including color management and picture editing, are properly set up for printing.
How to Choose a File Preparation Service
When choosing an audio transcription service, there are several factors to consider. Here are a few things to keep in mind:
Experience: Look for a file preparation service with previous experience with the kind of project or industry you are in. If you're publishing a book, for instance, seek a provider that focuses on printing books.
Services Provided Be specific that the file preparation provider provides the particular services you require, such as color management or image editing.
Turnaround Time: Take into account the service's turnaround time as well as any possible rush options.
Cost: When comparing prices for various file preparation services, keep in mind the quality of the services being provided as well.
Look for a file preparation service that offers good customer service, such as transparent communication and quick responses to queries or issues.
Reviews and Testimonials: Check reviews and testimonials from other customers to get a sense of the quality of the service and the satisfaction of other customers.
Super DTP Ltd is a specialized desktop publishing agency located in Gabrovo Bulgaria, offering multilingual DTP and E-learning localization services to translation agencies and localization companies worldwide! Check our services at www.superdtp.com or contact us at dtp.bulgaria@gmail.com for further details
Conclusion
To ensure that files are correctly prepared and optimized for printing, file preparation services are a crucial part of the printing process. These services can result in high-quality printed documents while also saving publishers and printers time and resources. It's crucial to take into account aspects like experience, services provided, response time, cost, and client reviews when selecting a file preparation service.